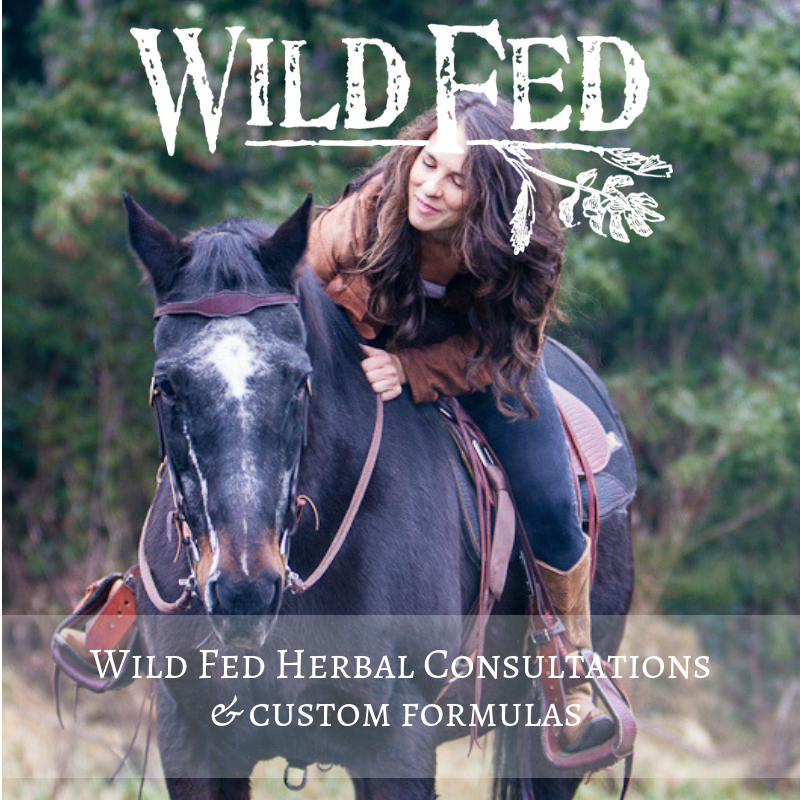 Consultation Follow Up
$90.00 USD
Have you consulted with Dr. Samantha and now need a follow up consultation? You're follow-up is 30 minutes and the process is similar to your initial visit. It does not include a custom herbal formula, which can be purchased seperately.

Place your order here. After your order has been paid for, you will receive an email!  In that email will be a quick and easy link! Click the link and it will take you to a brief survey about your horse. Fill out the survey and submit and the process will begin! 
Follow-up $90
Dr. Samantha Aaylah Wellspring is an herbalist and licensed Naturopathic Doctor in Durango, CO. She specializes in gastrointestinal, autoimmune disease and hormone balancing in her human patients. She has a passion for horses and started Wild Fed in 2013 creating a non GMO horse feed as well as line of Organic Herbal Supplements. She is not a Veterinarian. Please consult with your veterinarian for medical advice.